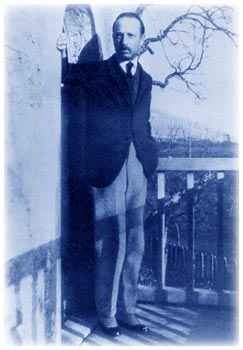 I wrote an article for Artrocker's Vagabondo festival entitled 'Love: ruined hearts and minds' which sums up the way I've been feeling about a few things recently. Having just come back from a few gigs up north, I've returned home to an empty flat and I'm prepared for a solitary weekend ahead.
Usually this fills me with dread but I remembered a book that meant a lot to me a few years ago and have decided to re-read it again. It's Rainer Maria Rilke's 'Letters To A Young Poet.' I love Rilke as he is such a writer's writer. If you are interested in writing then I suggest you read his work as it is very inspirational and sums up the worries, creative mind and positives that embrace writers. What I find particularly comforting, is his words on solitude. Rather than being afraid of it and dreading it, Rilke encourages enjoying it and channelling it into one's own creative pursuits:
'...it is good to be solitary, for solitude is difficult; that something is difficult must be a reason the more for us to do it.'
Sometimes things make you feel insecure and unstable when you don't have a proper sense of routine, you are cautious of new people and their intentions and those who you deeply trust can't be around you all the time. It makes you feel on edge a lot and therefore tiny trivial things feel like huge earthquakes until you wake up the next day and realise that you hugely overreacted to absolutely nothing. Also if you feel you are growing increasingly distant from those around you:
'....if there is nothing in common between you and other people, try being close to things, they will not desert you, there are the night stills and the winds that go through trees and across many lands....'
At the moment, I'm trying to train myself to adjust to this lifestyle and the people around me and mostly to have realistic expectations of those around me. Whether anything will change greatly or whether life will carry on as it is, I have no idea. All I know is sometimes by reading the words of others, everything is not as awful as it initially first seemed. Whether I spend the next few days completely alone or with people, I am accepting of both.
D-Bird